Day trip destinations
waterpark Russbach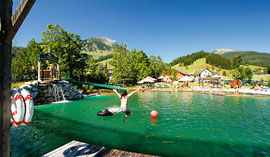 Children kayak, play stream, reservoirs and Kneipp facilitys. These points make the freely accessible waterpark in Russbach. Directly located in the center and a all weather leisure pursuit, in wich not only the kids have their fun.
city of Salzburg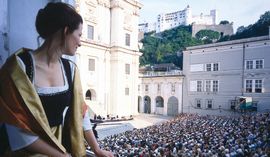 With it's unique old town, which includes Mozart's residence and birthplace and the Festival Hall and a unique view of the Hohensalzburg Fortress.
Hallstatt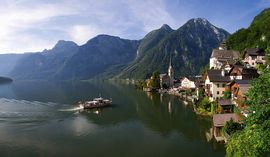 Even though in China is a 1:1 replica, you can find the original in the Salzkammergut. Visit the picturesque village of Hallstatt.
Dachstein ice caves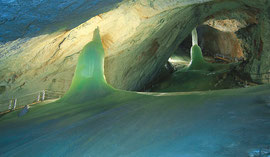 Another destination worth seeing are the Dachstein ice caves. Let yourself be enchanted by the Ornate sculptures and impressive icicles.