Welcome to your vacation
Ferienhaus Hoell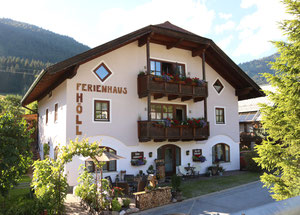 If fresh air, lush greenery and long walks or swings in the snow are part of your holiday planning, if you wanted to be preceived as a person and as a guest and if you prefer the tranquilty of the mountains of Salzburg, then you arrived the Ferienhaus Hoell.
Spend your holiday with us. Whether summer or winter, there are countless excursions and leisure activities in our small village Russbach and in the surroundings.
Our house is just a stone's throw away from the gondola station, wich is the fastest way to you skiing pleasure or long, adventurous walks where you will not withhould a breath-teaking view on the mountains.
Visit us on Facebook